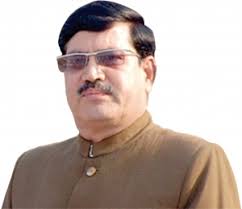 Shri Firoz Bakht Ahmed
Chancellor
Maulana Azad National Urdu University,Hyderabad
Mr. Firoz Bakht Ahmed, the educationist cum columnist, community worker and the grandnephew of Bharat Ratna and India's first Minister of Education, Maulana Abul Kalam Azad has been one of those signatories, who, in 1997, vehemently supported the draft of Maulana Azad National Urdu University. Interestingly, he has now become the 5th Chancellor of this prestigious temple of learning. Mr. Ahmed, an alumnus of Delhi University and a sports enthusiast, has travelled and represented India in umpteen conference on education and governance in the US, UK, Canada, Italy, Poland, etc.
The motto of his life is to walk into the shoes of Maulana Abul Kalam Azad whose vision was to see India at the top notch in all walks of life. The major concern of Azad's life was the revival and reform of the Indian Muslims in all spheres of life, and his political hopes for them were within this context. Besides, communal concord of Hindus and Muslims was at the core of his heart and similar is the sentiment reflected in the words and speeches of his grandnephew.  
Like his granduncle Maulana Saab, Mr Bakht has been spending his time for the uplift of education of Urdu medium schools and madrasas. He wants to modernize madrasas by adding secular education besides religious.  Mr Bakht was also appointed as a member of the High Level Committee for the establishment of five institutions of excellence and 100 schools in the backward minorities areas. As per the recommendations of this Committee, the work has already started in different parts of the country. He is also a tri-lingual (Urdu, Hindi and English) columnist for many mainline newspapers in India and abroad. He has written thousands of articles on a variety topics including communal harmony, good governance, education, Urdu medium schools, madrasas, interviews of eminent personalities and even on sports (his passion).
Mr Firoz Bakht has also been an activist, in fact a monument saviour, who has protected the various monuments including the haveli (mansion) of Ghalib, Anglo Arabic School, mausoleum of Maulana Azad, Dargah (shrine) of Sufi saint Hazrat Nizamuddin Aulia, Qaumi School, the inveterate culture of Jama Masjid, the mausoleum of Zauq, the tutor of Emperor Bahadurshah Zafar besides others.
Mr Ahmed's services have also been recognized in the sector of children's literature in Urdu as well as Hindi. He has written 5 books in Urdu, namely: (1) Urdu Taleem aur School (2) Abul Kalam Azad: Chand Shakhsi Pehlu (3) Neki ka Inam and (4) Majid ki Aqlmandi and (5) Hanso aur Hansao: Bachchon ke Lateefey. He has also written book on Maulana Azad, namely, "Abul Kalam Azad : Chand Shakhsi Pehlu", published by the NBT. Another book of his on the monuments of Delhi is on the anvil. Yet another book on Maulana Azad in Hindi is waiting to go to the press. 
Mr Bakht has participated in umpteen TV debates on matter relating to restoration of monuments and resolution of controversies regarding Indian Muslims vis a vis education, interpretation of jehad, kafir, triple talaq, family planning in Muslims, Bharat Mata ki Jai, madrasas, common civil code, terrorism etc, giving the positive and nationalist view. His benchmark is that he is a go-getter and believes in getting things done speedily and practically. His vision is to take the MANUU to the heights of pristine glory.