University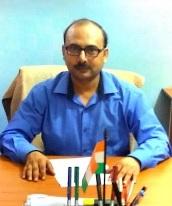 Prof. Mohammad Saheel Khan
Professor
Email Id :
Phone :5923232222
Educational Qualifications:Ph.D.
---
Profile of Mohammad Saheel Khan
Dr. Mohammad Saheel Khan has a rich experience in academics as well as administrative fields and served at Shibli PG College, U.P. as an Assistant Professor. He also served as an Associate professor at MANUU CTE Bhopal and as a Founder Principal at MANUU CTE Bidar, Karnataka. He is a product of Aligarh Muslim University. 
He always tries to ensure that students should not only acquire subjective knowledge but also make balance with the extracurricular activities and practical knowledge with the development of their personalities. His vision is to "Educate, Enlighten and Empower" the learners and to make them aware human beings and responsible citizens.